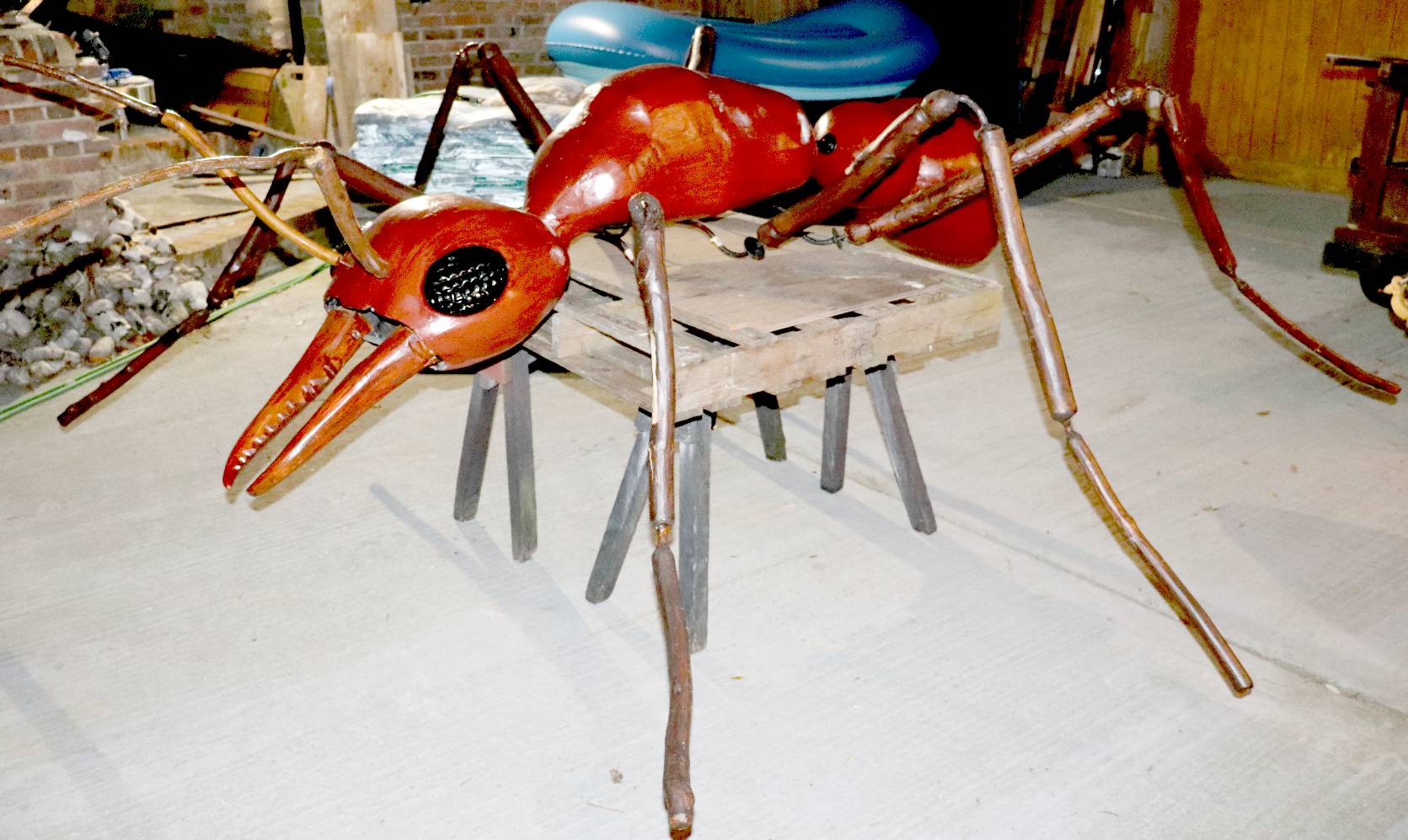 ARTWORK - Somewhat better than the huge ants in "Them," but perhaps not as good as the CGI in Antman. Now a museum exhibit in Sussex, England. The artwork is based on the incredible Australian Bulldog ant.

INSECT EVOLUTION

Insects are an ancient group of animals. The first insects probably appeared before the Devonian period (400 - 360 million years ago) and by the Carboniferous period (360 - 285 million years ago) had taken to the air.

Adaptation to flight proved a highly successful strategy and during the Permian period (285 - 245 million years ago) insects achieved their greatest diversity. No other arthropod group has achieved flight. By the Permian, the basic physical structure of many of the modern orders of insects had evolved.

The more recently evolved Hymenoptera (ants, bees, wasps and sawflies) and Lepidoptera (butterflies and moths) appear as fossils in the Jurassic period (210 - 145 million years ago). The Mantodea (praying mantids) appeared in Eocene period in fossilised amber (60 - 35 million years ago).

INSECTS ARE ARTHROPODS

Arthropods are characterised by having the following features:

- a hard external skeleton (called a exoskeleton)
- a segmented body
- at least three pairs of jointed legs

The Arthropoda is divided into a number of classes. These include the:

- Crustacea (crabs, crayfish, prawns)
- Arachnida (spiders, mites, scorpions)
- Myriapoda (millipedes & centipedes)
- Insecta (insects)
INSECT CLASSIFICATION

Modern insect classification divides the Insecta into 29 orders, many of which have common names. Some of the more common orders are:

- Mantodea - praying mantids
- Blattodea - cockroaches
- Isoptera - termites
- Siphonaptera - fleas
- Odonata - dragonflies and damselflies
- Dermaptera - earwigs
- Diptera - flies - mosquitoes
- Lepidoptera - butterflies and moths
- Orthoptera - grasshoppers, katydids, crickets
- Coleoptera - beetles
- Hymenoptera - wasps, bees, ants, sawflies, hornets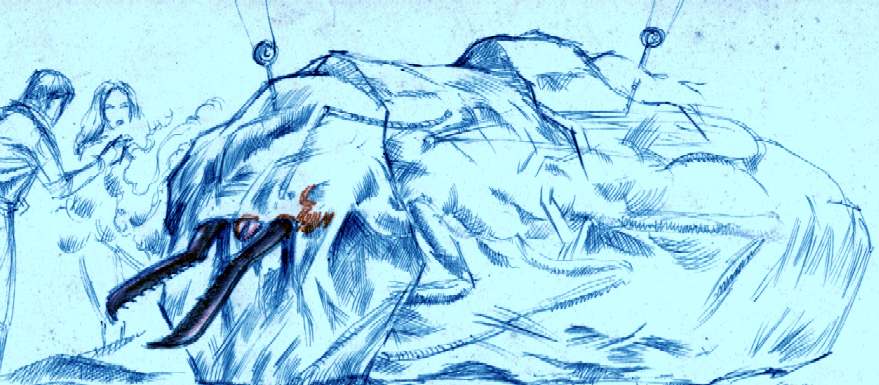 A startling discovery in the ice, sharp jaws protruding from a block of solid ice.



INSECT FEATURES

- The insect body is divided into three main parts, the head, thorax and abdomen.

- Insects have no internal skeleton, instead they are covered in an external shell (exoskeleton) that protects their soft internal organs.

- No insect has more than three pairs of legs, except for some immature forms such as caterpillars that have prolegs. These are appendages that serve the purpose of legs.

- The typical insect mouth has a pair of lower jaws (maxillae) and upper jaws (mandibles) which are designed to bite. There are many variations to this structure, as many moths and butterflies have tubular sucking mouthparts, many bugs and other blood-sucking insects have sucking stabbing mouthparts and some adult insects don't have functional mouthparts.

- Insects have one pair of antennae located on the head

- Most insects have one or two pairs of wings although some insects such as lice, fleas, bristletails and silverfish are completely wingless.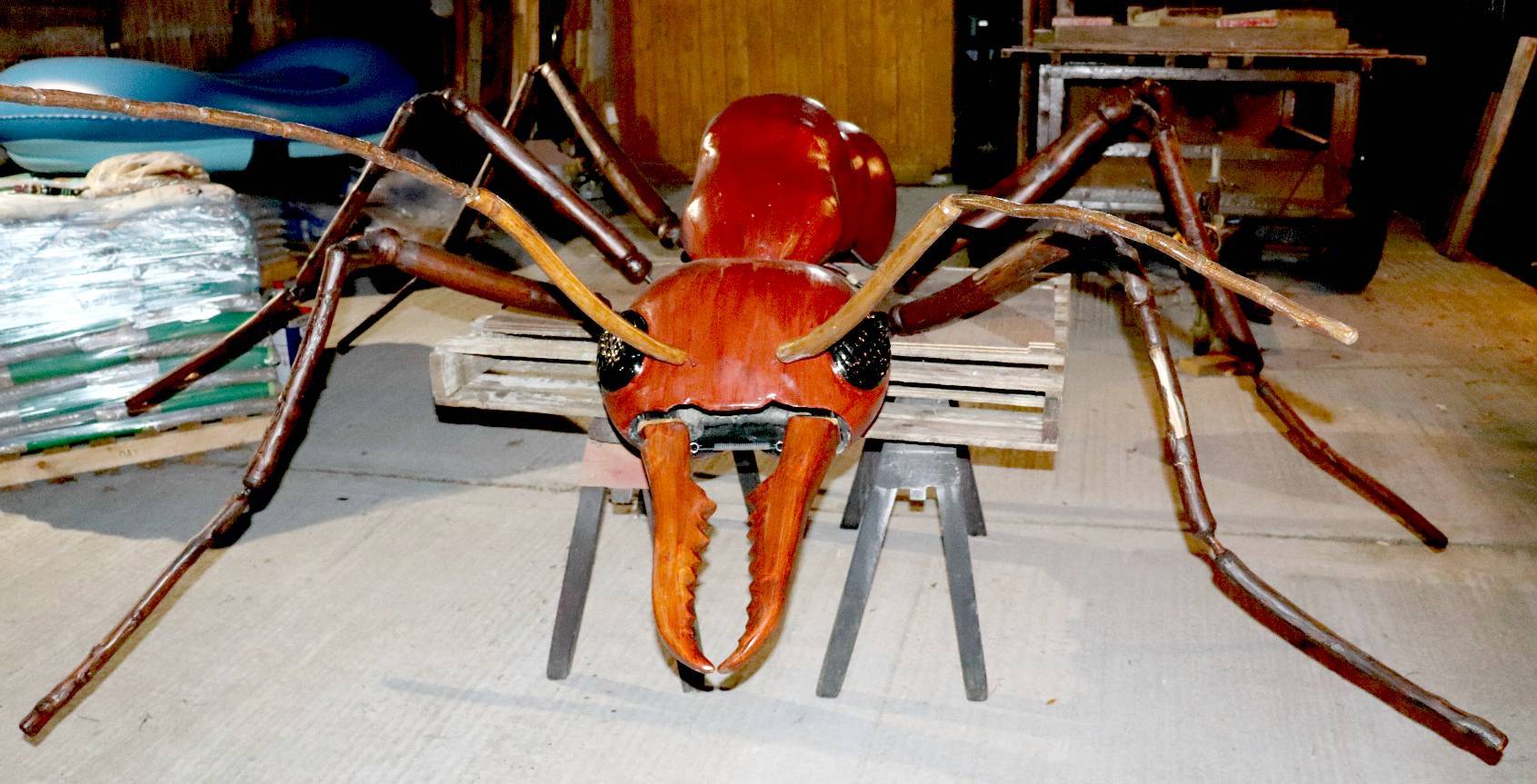 The artwork is also suitable for use in "Jimmy Watson's Magic Dinobot." A proposed network TV serialization, about boy who saves his paper round money to buy himself a robot for Christmas. Then, when assembled, it come to life, to become his friend.
Another title, using the same giant ant special effects artwork as Sectasaur™ is JIMMY WATSON'S MAGIC DINOBOT. This is a children's Christmas story. Far removed from high seas adventures and John Storm (for now).
ANTARCTICA | CHAPTERS | CHARACTERS | DINOSAURS | INSECTS | MOVIES | PLOT OUTLINE