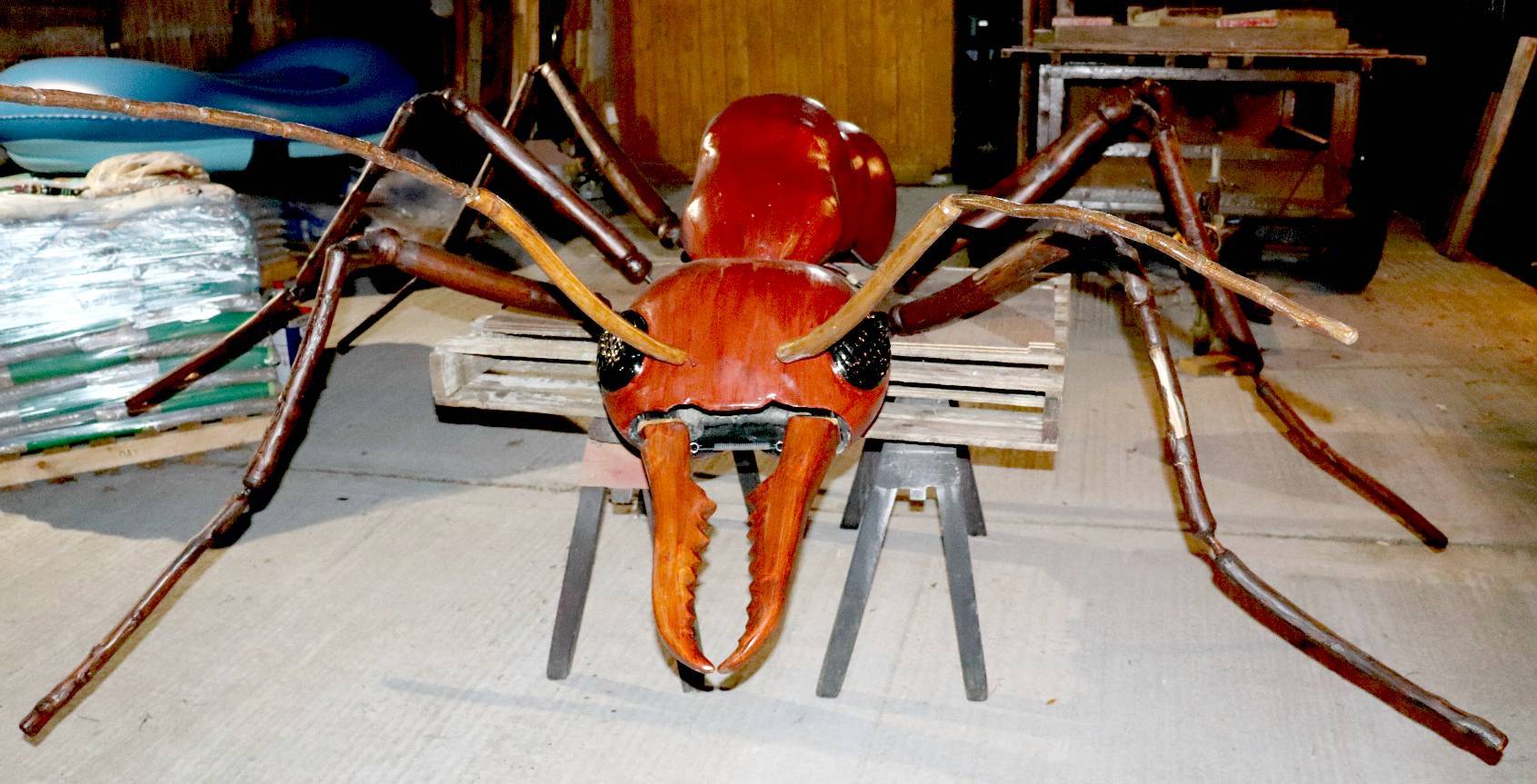 A Sectasaur™ artwork, full size, 300 times largest insect today.

Antarctica is melting at an accelerated pace, ironic that the burning of fossil fuels, is revealing prehistoric life forms that were safely frozen in time. But now are being freed, to continue where they left off, to become the dominant species on earth. As a warlike race, that is how humans tend to view any life form that threatens their plundering of the planet.
In this (fictional) John Storm adventure, the ocean adventurer wears his Paleo Anthropologist hat somewhat askew, extending it a little further to encompass paleontology and a fossilized specimen. A prehistoric insect, resembling a giant vespoid, or ponerine (ant). John is near obsessed with his DNA collection called 'The Ark,' that is safely stored onboard his trusty ship, the Elizabeth Swann. Providing a very handy database, for scientific research.
His DNA enhancements give John a unique advantage in hostile environments, Storm is able to endure cold climates, as a virtual super-human, thanks to some clever German scientists aiming at a New World Order, a fresh start to the corrupted and bankrupt nations, that worship worthless paper money, and a digital cashless society based on financial enslavement.
Our hero is possessed of a super-nano-computer called CyberCore Genetica™ which, when coupled with Hal, the Elizabeth Swann's onboard AI, allows John to recreate virtually any species of flora or fauna. Including splicing and DNA enhancement. All he needs is a DNA sample. And that is what three teams of scientist are hoping to make off with, at any cost, pitting China against Sweden and a Multi-National group. A window of opportunity for the unscrupulous, only made possible by the melting ice at the South Pole.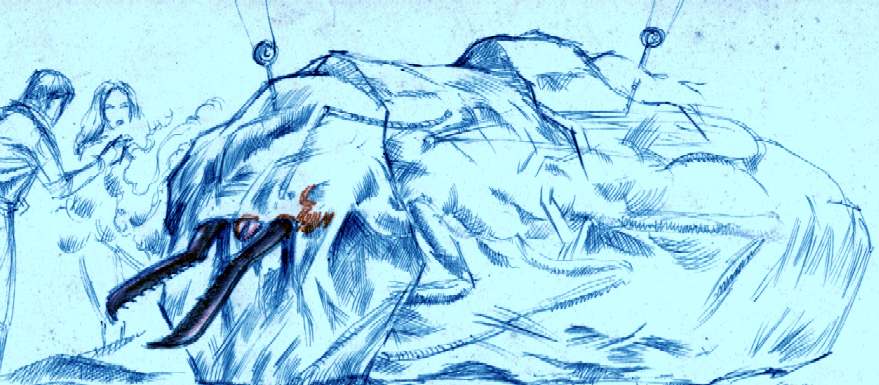 The recovered specimen was thought to be over 140 million years old, post Jurassic, by some 5 million years. Though with those time spans, anything is possible. For sure, this species survived the extinction of the dinosaurs.
ANTARCTICA | CHAPTERS | CHARACTERS | DINOSAURS | INSECTS | MOVIES | PLOT OUTLINE